Kylie V "Big Blue"
Lossless Digital, 2021
Rating: 79/100
Kylie V's Big Blue is a wonderful record. Young people at work here, "Kylie V (they/them) is a 17-year-old indie folk-rock singer-songwriter from Vancouver, Canada", you can read it on their website. A very lived-in singing though, almost rich in experience, however paradoxical it may sound at someone's ears given the young age. Never annoying, never anyhow relying on any kind of poses, it all comes really sincere in its communicative path. Icing on the cake the voicemail vocals here and there, bringing it all straight in the realm of here and now.

Kylie Van Slyke aka Kylie V appear feminine, yes, but refuses to tie appearance and identity together and would like to look androginous. They found themselves non-binary and ask for respect in that. Therefore they/them are the correct pronouns.
Big Blue's atmosphere is recalling sort of a Kristin Hersh singing the best Lana Del Rey songs. Or Throwing Muses, after an intensive and soothing Elliott Smith therapy. Melancholic somehow, nocturnal. Fragile and rebellious. You'll love it if you like Emma Tricca, Cat Power, Big Thief, definetely. And sure, Joni Mitchell, in the end.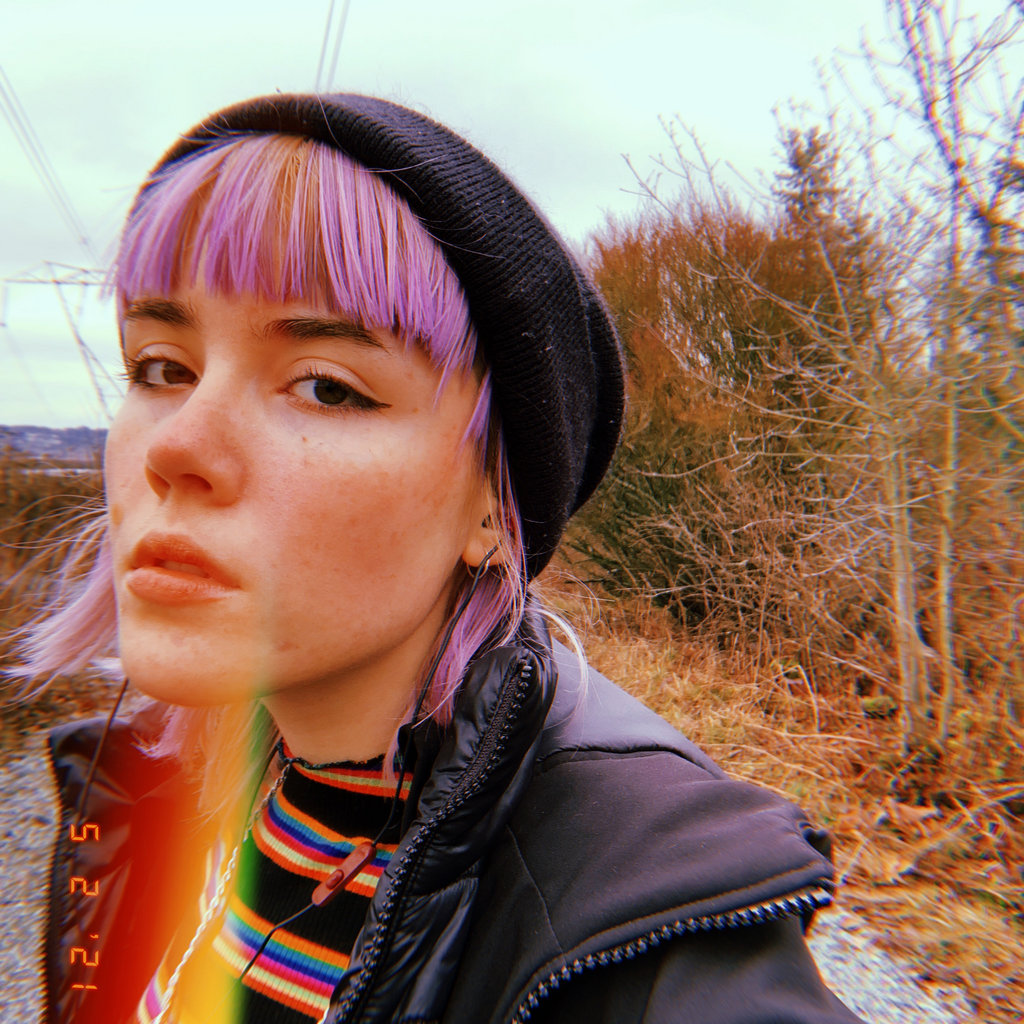 Kylie V Big Blue is the perfect soundtrack for a ride amidst cornfields in August. Or an amazing album to listen to while driving under the heaviest snowfall on a night of December.
And jumping off diving from wuthering heights down into the ocean should sound like this too.
They're coming from Vancouver, Canada. A lively city almost at the borders of human creativity. You can feel that sense of frontier anyhow, and you'll love it if you like to ride the margins between darkness and lights. Flapping of butterfly's wings.
"Surviving is a form of art" they sing on A Story If You Want It.
Agreed, appreciating.